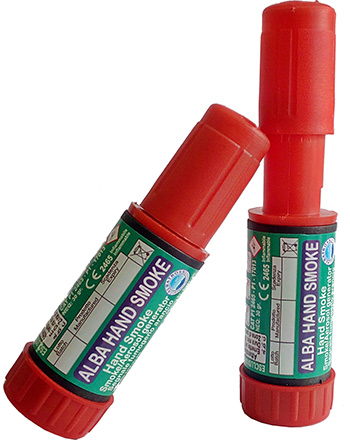 DESCRIPTION
The signal is approved in conformity to the last updatings of the normative CE:
Directive 2013|29|EU
APPLICATIONS
A daylight smoke signal
Ideal for personal use on small boats, kayaks and windsurfs.
DESIGN
Shockproof plastic tube.
USAGE INSTRUCTIONS
Extend the handle and rotate it to the right until it locks
Remove the cap
Pull the activation ring vigorously. The signal activates after 2 seconds delay
TECHNICAL SHEET
Height: 137mm.
Diameter: 42mm.
Weight: 116 gr.
Burning time: 60 sec.